Hedgie Pet – Free Crochet Pattern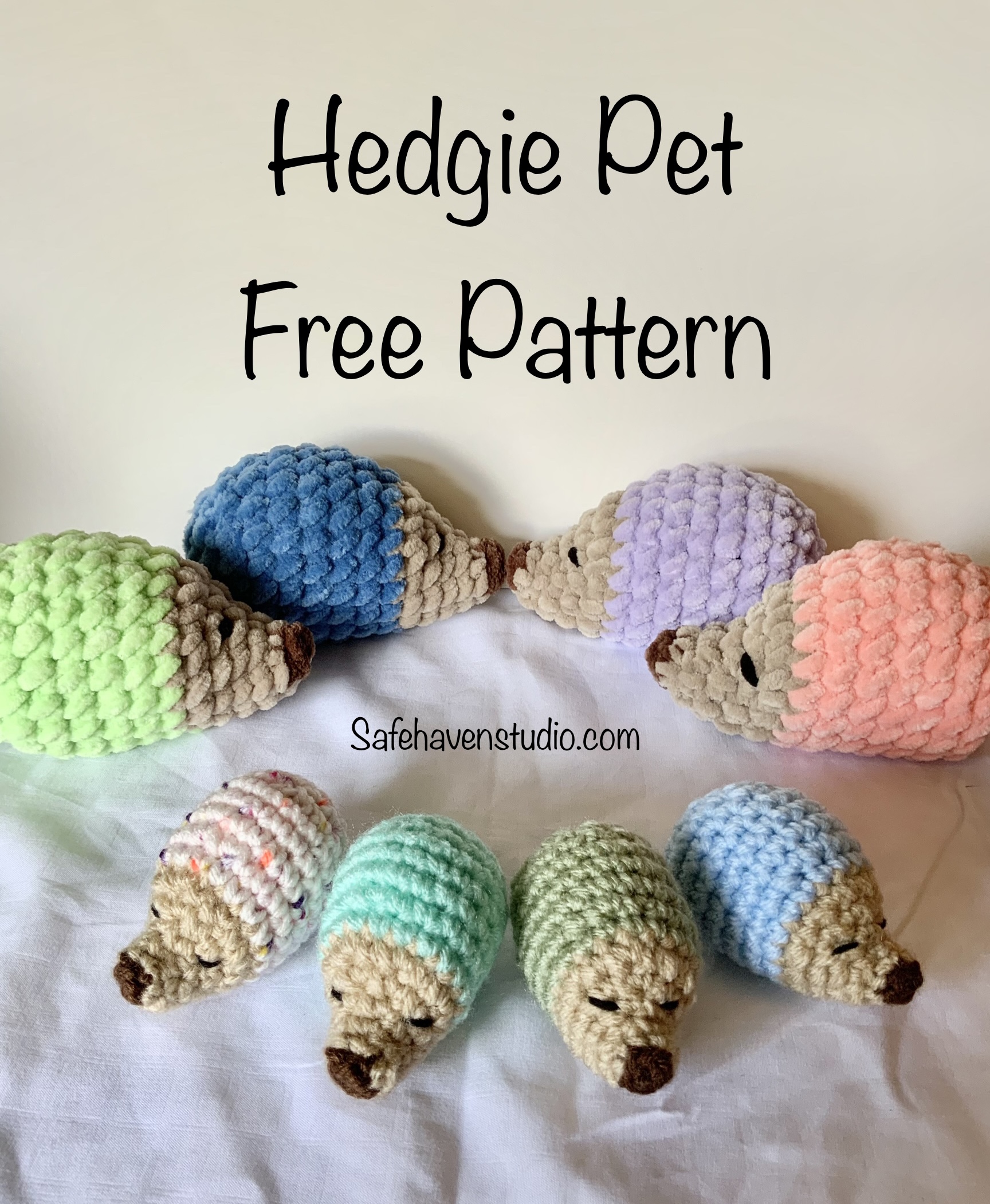 This hedgehog is another quick pattern. All you need is basic knowledge of crocheting in the round and how to make a magic ring.
Please don't forget to tag me in pictures of your makes on instagram @safehaven_studio and don't forget that you can purchase this pattern here on my ko-fi or here on my Ravelry. There's other paid and free patterns available on those as well. Thanks so much!
---
Materials Needed
Yarn in Dark Brown, Beige, Black, and whatever color you'd like for the body
3.75mm (F) Hook if using worsted weight yarn
5.25mm (I) Hook if using bulky weight yarn
Stuffing
Scissors
Yarn Needle
Pins
Crochet Terms (US Terms)
Ch – Chain
MR – Magic Ring
Sc – Single Crochet
Inc – Single Crochet Increase
Dec – Single Crochet Decrease
BLO – Back Loop Only
Sl St – Slip Stitch
St – Stitch
FO – Fasten Off
---
Starting the Nose with Dark Brown
R1: 4 Sc in Mr. Change to beige yarn at the end of the 4th Sc. (4)
R2: In BLO, Sc, 2inc, Sc (6)
R3: 2Sc, 2Inc, 2Sc (8)
R4: 3Sc, 2Inc, 3Sc (10)
R5: 3Sc, 4Inc, 3Sc (14)
R6: 3Sc, *Sc, Inc* 4 times, 3Sc (18) – Change to body color at the end of this row.
R7: *Sc*
– When you reach the end of Row 7, work 2 more Single Crochets. Move your marker to the last stitch worked. This is the new start of your row. (18)
R8: 8Sc, 2Inc, 8Sc (20)
– Embroider eyes on row 4-5, depending on what looks right for the size yarn you're using.
-Begin to stuff. I use an unsharpened pencil to make sure the nose is stuffed. As you stuff the nose, push it up slightly so it forms a little curve. The nose of the hedgehog is slightly curved up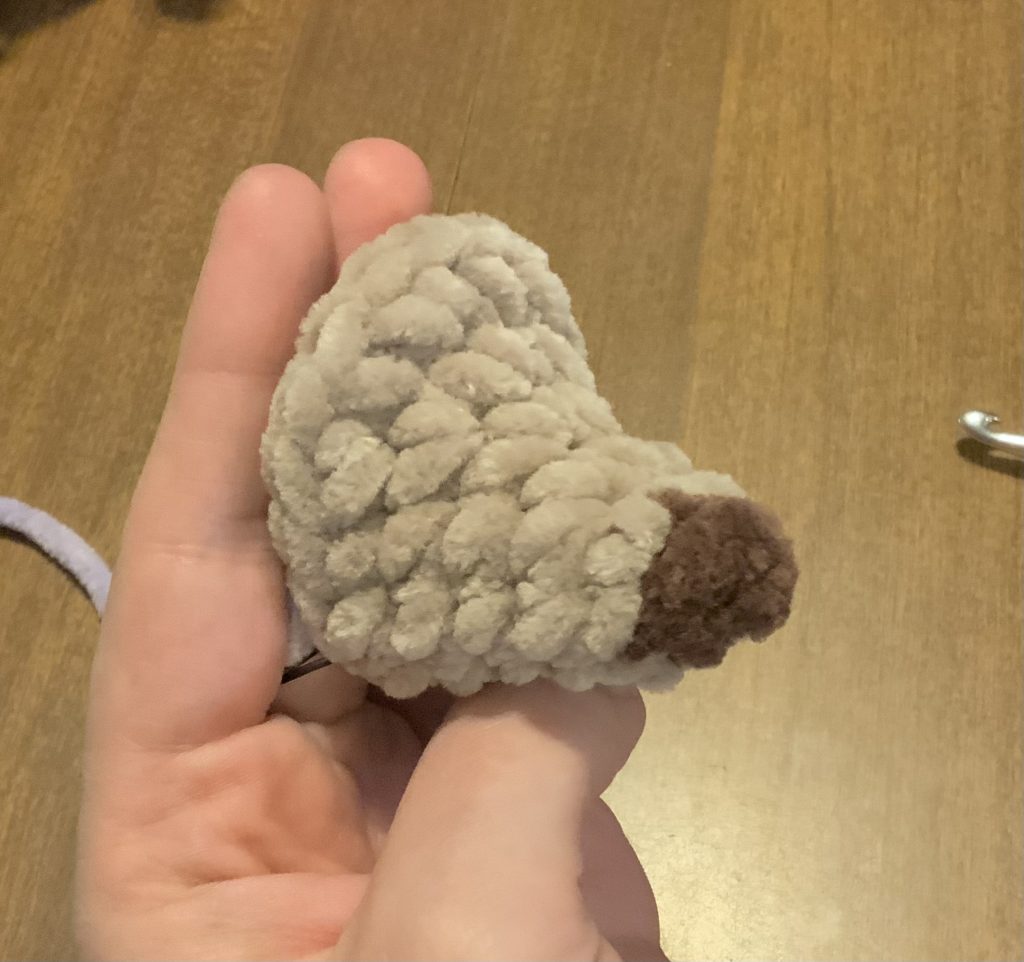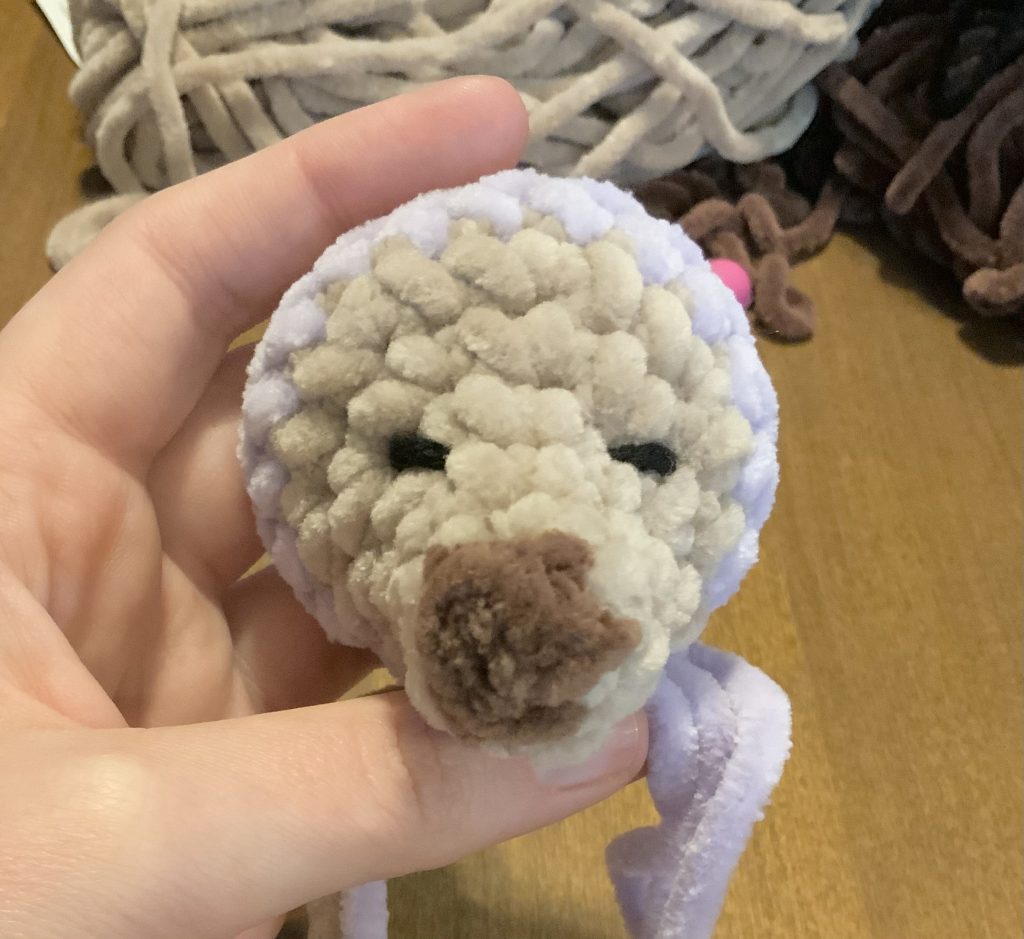 R9-11: *Sc* (20)
R12: 8Sc, 2Dec, 8Sc (18)
R13: *Sc* (18)
R14: *Sc, Dec* (12)
R15: *Dec* (6)
FO and use the tail to close. You're done! 
---
Don't forget to tag me in your makes in Instagram @safehaven_studio ! Sign up for my newsletter if you want to stay up to date with new patterns.
This is an original pattern by Shelby of SafeHavenStudio. You cannot claim this pattern or images as your own, distribute, or sell this pattern or images. If you want to share, please link to this pattern but please do not reprint on your site. You may sell items made from this pattern in small quantities but please give credit to me (Shelby of SafeHavenStudio) for the pattern. Thank you for respecting the boundaries and products of designers.