Mini Snowman – Free Crochet Pattern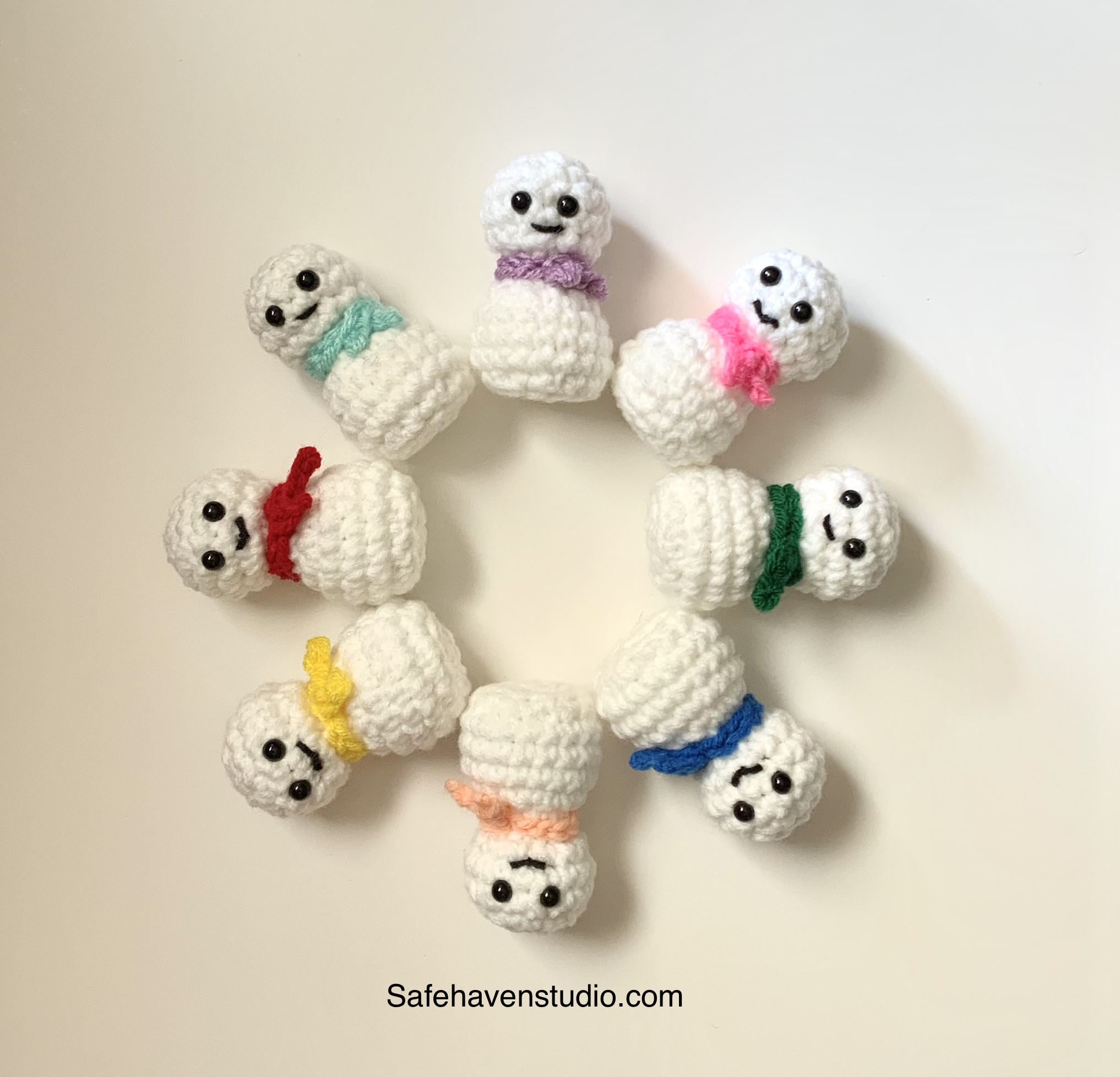 I whipped up these guys to have for my five dollar table at festivals. They did great last Saturday! I plan on making more for the next one in a few weeks just in time for Christmas.
Please show me all the snowmen you make by tagging me in instagram at safehaven_studio and be sure to check out my ko-fi for some of my paid patterns!
---
Materials Needed
Worsted weight yarn in white and in whatever scarf color you prefer
6mm safety eyes
3.75mm (F) crochet hook
Stuffing
Yarn needle
Pins
Scissors
Crochet Terms (US Terms)
Ch – Chain
MR – Magic Ring
Sc – Single Crochet
Inc – Single Crochet Increase
Dec – Single Crochet Decrease
FLO – Front Loop Only
BLO – Back Loop Only
FO – Fasten Off
St – Stitch
---
Start with the Head in White
R1: 6 sc in MR (6)
R2: *Inc* (12)
R3: *2sc, Inc* (16)
R4-5: *sc* (16)
Place safety eyes between rows 4 and 5 with 2 stitches between them (or 1 space).
R6: *2sc, Dec* (12)
Add smile between rows 5 and 6.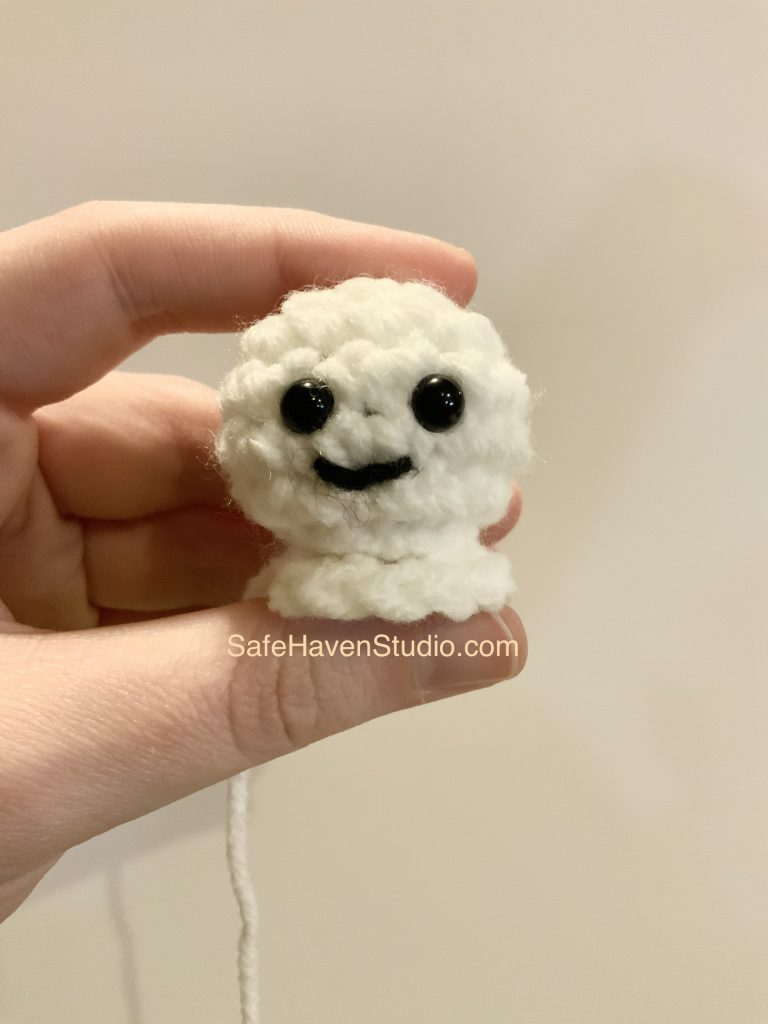 R7: *Dec* (6)
Begin to stuff.
R8: *Inc in FLO around* (12)
R9: *Sc, Inc* (18)
R10-12: *Sc* (18)
R13: *Sc, Dec* (12)
R14: *Dec in BLO around* (6)
FO and sew bottom closed so it's flat.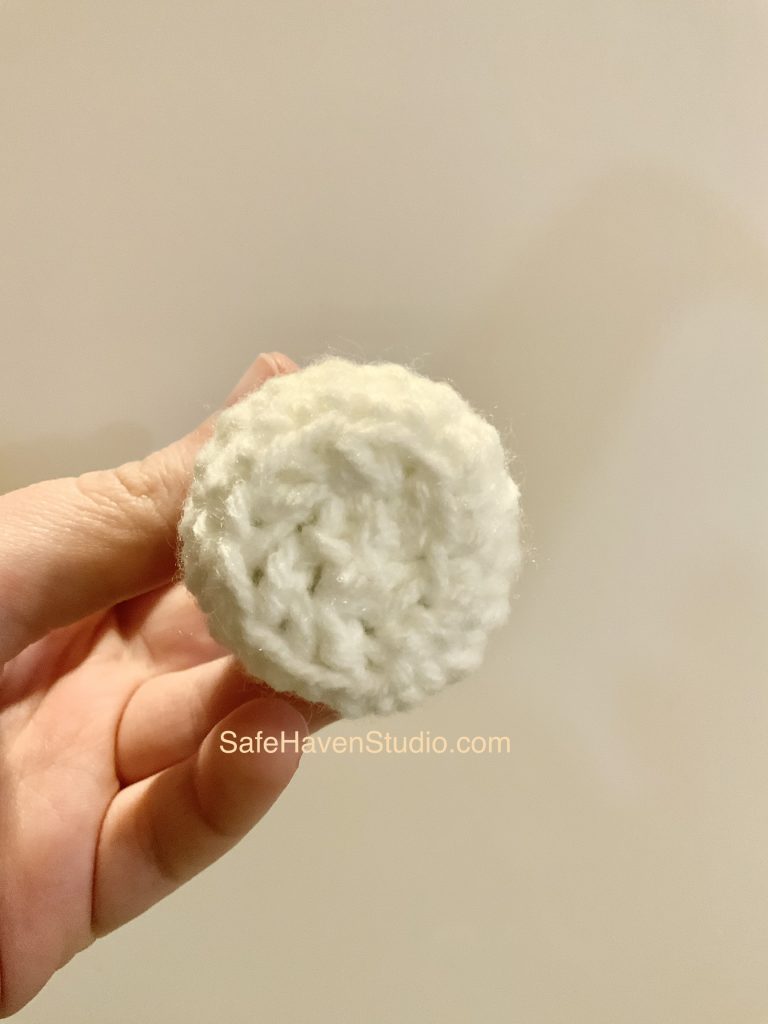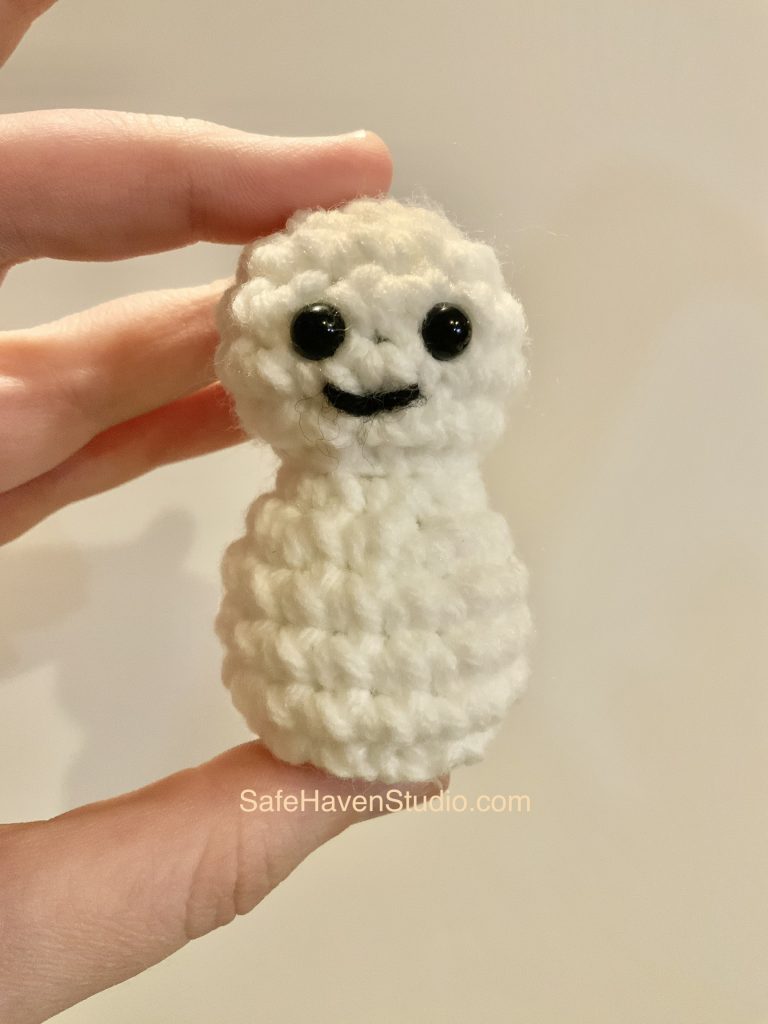 Scarf in Whatever Color You Like
R1: Ch 20 stitches.
FO and pin to neck so the edges of the scarf cross slightly to the right and isn't perfectly center.
Weave yarn tails through the ends of the scarf, being careful not to pull too tight and bunch them up. Use the tails to sew the scarf around the neck. Now you're done!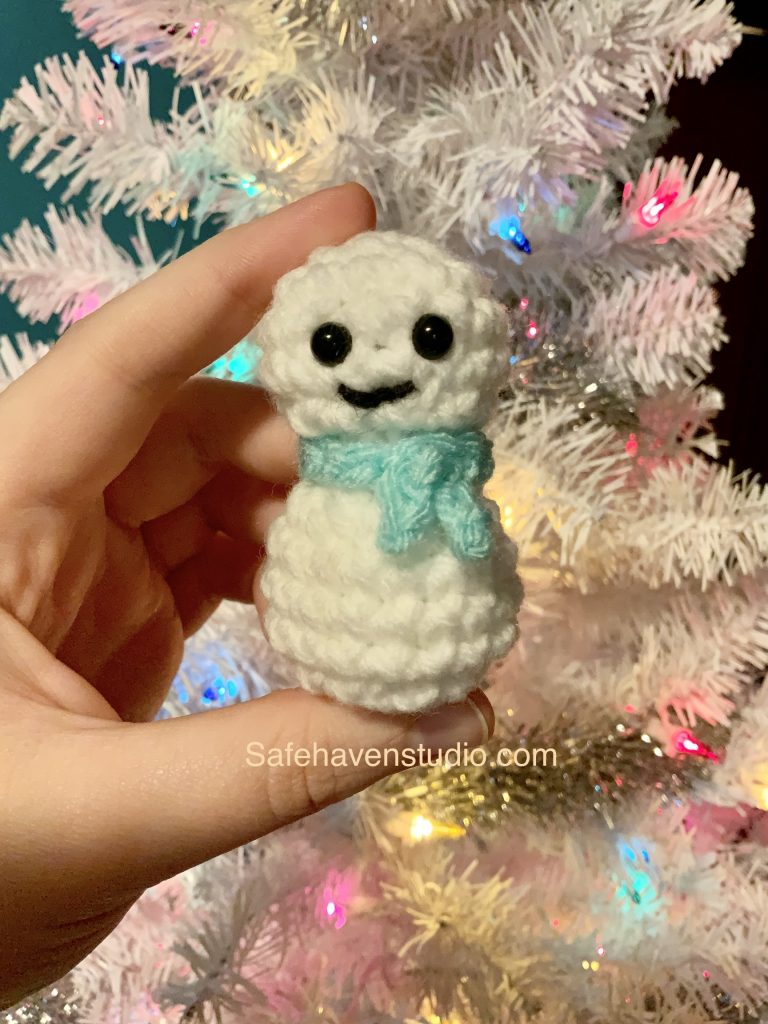 Thank you so much for your interest in my pattern! I'd love to see your creations on instagram so please tag me @safehaven_studio
I also have a new ko-fi shop where I'm selling all my paid patterns. It also has links to all my socials.
This is an original pattern by Shelby of SafeHavenStudio. You cannot claim this pattern or images as your own, distribute, or sell this pattern or images. If you want to share, you may link to this pattern but please do not reprint on your site. You may sell items made from this pattern in small quantities but please give credit to me (Shelby at SafeHavenStudio) for the pattern. Thank you for respecting the boundaries and products of designers.